Discover more from Checking Out
Run-ons, rants, and ramblings of an elder millennial who recently retired from trying to figure it out.
KIT Chronicles
New look, same semi-hinged list.
This article about dogs at Chernobyl.
Making a registry for the bean and came across this book and oh my god the sweetness - I die.
These Dear Diary posts about NY back in the day.
Some thoughts on living the Freelance/Consulting life.
---
ON MY BOOKSHELF
Big Swiss - Jen Beagin
Hellbent - Leah Bardugo
Transformed By Birth - Britta Bushnell
---
MOVIES AND SHOWS I RECENTLY WATCHED AND THOROUGHLY ENJOYED
Bones and All - BRUH this is not for the weak of heart (or stomach) if you're not into blood but good lord Timothlee Chama-lama-ding-dong as a love struck cannibal - WOULD. On the real, I loved this. It was heartbreaking and visceral, at times cringe worthy and ethereal. 9/10 recommend.
---
MEME AND VIDS THAT ARE KILLING ME RN
Been on an IG hiatus, so instead of memes, here's what I've been up to the past month 🙃.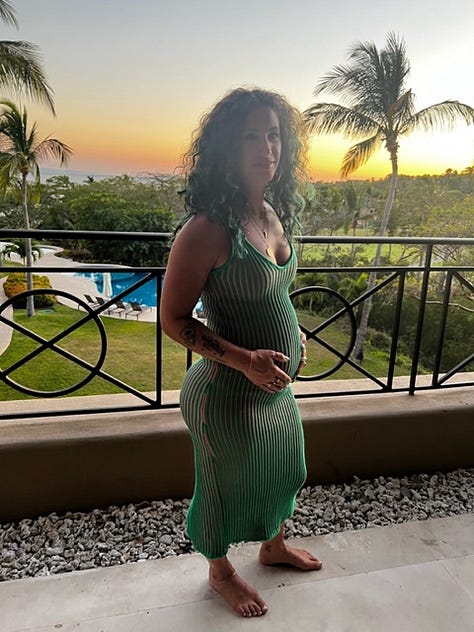 Checking Out is a reader-supported publication. To receive new posts and support my work, consider becoming a free or paid subscriber.